Black Friday Special Sale:

Get Complete Access to Hyperbolic Stretching™ for Just $287

$27.00

(90% OFF) and You'll Receive All Bonuses + Lifetime Updates for FREE!
For just one time payment, we are giving you complete access to the Hyperbolic Stretching program and receive all bonuses for FREE...Here's what's included:
Hyperbolic Stretching - The Complete Beginner to Advanced Flexibility Fast Track Stretching Program
Complete Side Split Video Series
Full Front Split Video Series
Head To Toe Routines
Complete Back Bend Routines
Upper Body Stretching
Straddle & Pancake Flows
Bonus 1: Dynamic Stretching For Athletes
Bonus 2: Deep Sleep Bed Routines
Bonus 3: Morning Rejuvenation Flows
Bonus 4: Flexibility Maintenance Stretching Routines
Bonus 5: Free 24/7 Online Support
Bonus 6: Free Liftetime Updates
Bonus 7: Access to Facebook Community
Bonus 8: Playback On Any Device
Bonus 9: 60-Day 100% Money Back Guarantee
NOTE: Hyperbolic Stretching is a downloadable program. No physical products will be shipped. All the items listed above will be immediately available for you in the private member area, so you can get started immediately after ordering. This program is NOT available in stores. Disclaimer: Results are not typical, your results may vary.
What is Hyperbolic Stretching™?
Have you imagined one day you can do full splits, high jumps, or even your yoga pose perfectly in a quick stretching?
Hyperbolic Stretching can help you improve your flexibility and movement in ways that dynamic and static stretching simply cannot.
Hyperbolic Stretching is the product of extensive research that includes ancient methods of Japanese stretching as well as the latest findings of Western science. This revolutionary program leverages the power of autonomic survival reflexes to unlock the hidden potential of your pelvic floor muscles, boost your muscle elasticity, improve your overall body control, and help you reach your full athletic potential.
Whether you want to increase your kicking speed, boost your vertical jump, or just stop groaning when you put on your shoes, Hyperbolic Stretching is the guide for you. A digital downloadable product that is easy to follow and understand, it outlines a stretching program that will make you quicker, stronger, and more flexible.
*Disclaimer: Results are not typical, your results may vary.
*Disclaimer: Results are not typical, your results may vary.
Alex Larsson
A former computer programmer, Hyperbolic Stretching author Alex Larsson used to spend more than 10 hours at a desk nearly every day. After a particularly long workday, he experienced a complete neuro-muscular shutdown of his lower back, hips and thighs. His movement was so hindered that he simply couldn't get out of his chair.
This event took him on a journey of recovery that involved extensive research into the science of stretching, exercise, and physical fitness. He ultimately emerged as a full-time professional flexibility and core strength expert and a master of hyperbolic stretching.
The secret to Hyperbolic Stretching lies in the development of the pelvic muscle floor. Most people are unable to achieve full range of motion and reach their optimum level of flexibility due to a natural "survival reflex"​ that causes muscles to automatically contract when stretched. By targeting the pelvic muscles with the special isolation exercises detailed in Hyperbolic Stretching, you can, in effect, switch off this automatic tension reflex and open a whole new world of muscle elasticity.
Hyperbolic Stretching can help you strengthen your pelvic muscles in shorter time than conventional stretching regimen. To date, thousands of people have benefited from this effective program.
By learning the 8-minute flexibility trick,you will be able to do high kicks and split easily. Plus, your muscles will get stronger, not weaker compare to conventional methods of stretching.
*Disclaimer: Results are not typical, your results may vary.
What is Inside Hyperbolic Stretching™
Hyperbolic Stretching takes a multi-tiered approach:
Discover the 5-second muscle contraction technique that enhances muscle suppleness through just 8 minutes of daily stretching.
Learn how to maintain flexibility and easily perform complete splits or any pose at any age.
The top 3 common errors in stretching for alleviating muscle and joint discomfort, affecting areas like your back, hips, spine, or shoulders.
Master stretching methods for superior athletic performance and gain mastery over challenging movements.
Understand how performing side split stretches boosts pelvic floor robustness, enhancing bladder and bowel control.
Find out why front split stretching not only increases flexibility in your hip flexors and hamstrings but also eases lower back tension.
Explore simple strategies to achieve a full head-to-toe stretch and why it's slightly more challenging than full splits (and no, it's not due to long legs).
Learn the quickest and most efficient warm-up techniques for your muscles before a major stretching session or competition, optimizing muscle strength and performance.
Discover the definitive flexibility routine essential for maintaining a highly flexible body lifelong.
Uncover how a single pose can fortify your body's muscles and simultaneously improve your posture.
Here are the amazing bonuses included with The Hyperbolic Stretching Program:
These exercises are ideal for flexible athletes and dancers.
Alex observed that dancers and martial artists with exceptional static flexibility often had techniques that were uncoordinated, sluggish, and lacked balance and control.
This is due to a deficiency in strength in their gluteal muscles and hip flexors. Additionally, these routines are extremely advantageous for enhancing dynamic muscle strength and active flexibility.
Are you looking to relax your muscles before bedtime to prevent discomfort from disturbing your sleep?
Find out how to relax and focus yourself before going to bed.
Learn about a straightforward series of mindful positions to practice in your bed, which can lead to a more tranquil night's sleep. This way, you'll awaken with increased vigor and feel rejuvenated for the upcoming day.
Should you experience stiffness in your muscles and joints upon waking or after extended periods of sitting at work, employ this rehabilitation method to enhance your flexibility.
Alex has structured the routine in a manner that facilitates easy recall after viewing the video a couple of times.
This approach guarantees that you can apply it whenever and wherever necessary, removing the requirement to repeatedly watch the video.
Maintaining your flexibility is significantly simpler than developing it, and that's exactly why, after completing our Fast Track program, you can remain fully flexible by stretching just once a week.
The rationale behind this is straightforward: it's much easier to preserve your flexibility than to build it from scratch.
By following these concise routines, you can reap the rewards of enhanced flexibility, which in turn boosts productivity and effectiveness, whether you're at work, home, or in the gym.
Here's Everything You're Getting When You Join 'Hyperbolic Stretching® - The Fast Track' Today
You'll Receive The Complete Beginner To Advanced Flexibility Fast Track Stretching Program Below:
Complete Side Split Routines For Lateral Hip Opening & Pelvic Floor Strength
Full Front Split Flows For Hamstrings & Hip Flexors & Back Relief
Head To Toe Routines Designed For Back Strength & Spinal Relaxation
Complete Back Bend Routines For Full Body Strength & Posture
Upper Body Stretching For Shoulder Mobility & Relaxation
Straddle & Pancake Flows For Overall Joint And Muscle Relaxation
You are set up for success with:
Lifetime Access - Start the program and replay at any time
Support - Get direct access to me for any questions you may have as you progress
Facebook Community - Become a part of my Facebook group with all members
Playback On Any Device - Stream on mobile, table, desktop PC or cast it to your TV
You'll also receive these 4 unique masterclasses!
FREE Masterclass #1: Dynamic Stretching For Athletes
FREE Masterclass #2: Deep Sleep Bed Routines
FREE Masterclass #3: Morning Rejuvenation Flows
FREE Masterclass #4: Flexibility Maintenance Stretching Routines
Black Friday Special Sale: $27
Our 60-Day 100% Money Back Guarantee
Take a full two month to try this out for yourself and if, for any reason, you are not satisfied with your results, simply send an email to the address we give you on the instant download page and we will refund you the full amount with no questions asked.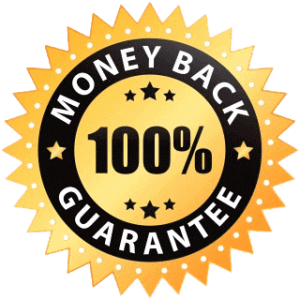 Frequently Asked Questions
Is Hyperbolic Stretching for me and how does it work?

A new way to achieve full body flexibility, Hyperbolic Stretching works by isolating and strengthening the muscles of your pelvic floor. If you want more elastic muscles, greater range of motion, and increased physical speed, power, and agility, this is the guide for you!

Can conventional static stretching really decrease muscle strength and overall performance?

Yes, the problems with conventional static and/or dynamic stretching have been well documented in multiple studies including "The Acute Effects of Static Stretching on Muscle Strength and Power Output"​ by Sarah M. Marek. Hyperbolic Stretching takes a far more effective approach that will leave you stronger, quicker, and more flexible than ever before.

Is Hyperbolic Stretching for Everyone?

People of all ages and abilities can benefit from Hyperbolic Stretching. Just make sure that you let any injuries to muscles or connective tissue heal completely before beginning the Hyperbolic Stretching regimen.

How Long Until I Get The Program?

Within a few minutes of ordering Hyperbolic Stretching you'll receive a download link in your email inbox. By clicking on this link, you will be able to view the entire Hyperbolic Stretching guidebook on your computer or any portable digital device.

Is My Payment and Personal Information Safe?

Employing the respected global retailer Clickbank as payment processor, the Hyperbolic Stretching payment system is 100% secure. Absolutely no outside party will have access to your personal information.

Is This A One-Time-Only Payment?

Unlike getting a gym membership or working with a private personal trainer, there are no recurring charges associated with the Hyperbolic Stretching program. You will only pay once and the product is yours.